MStore Pro - Complete React Native template for e-commerce
توضیحات فارسی
قالب ریکت نیتیو برای e-commerce
توضیحات انگلیسی
Get app demo from Google Play and Appstore
iOS demo app (real store) –
https://itunes.apple.com/us/app/mido-meubles/id1339550245?ls=1&mt=8
or
https://itunes.apple.com/us/app/eztoeat-pizza/id1356702935?ls=1&mt=8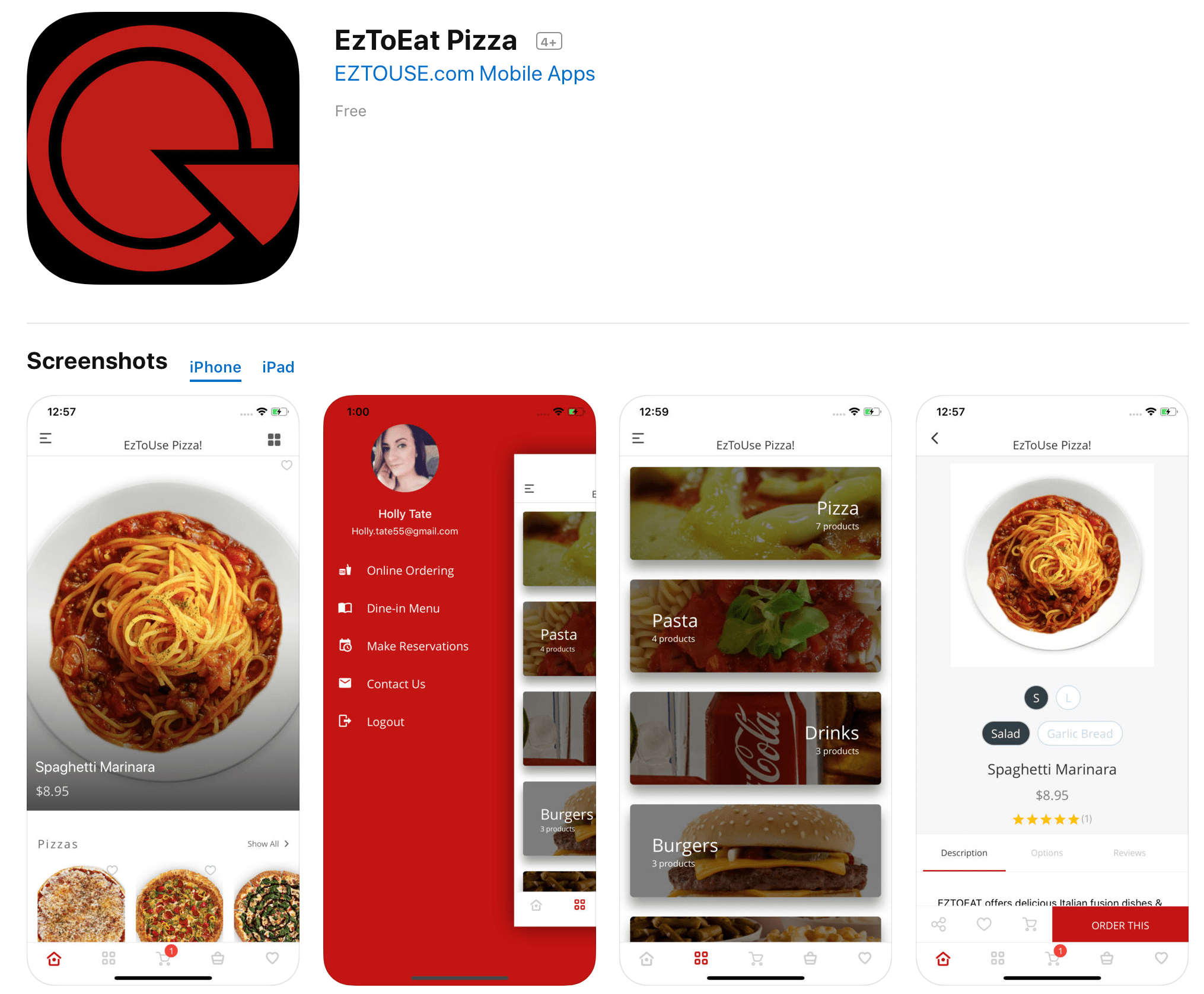 Support Ticket: https://inspireui.ticksy.com
Tutsplus talk about us: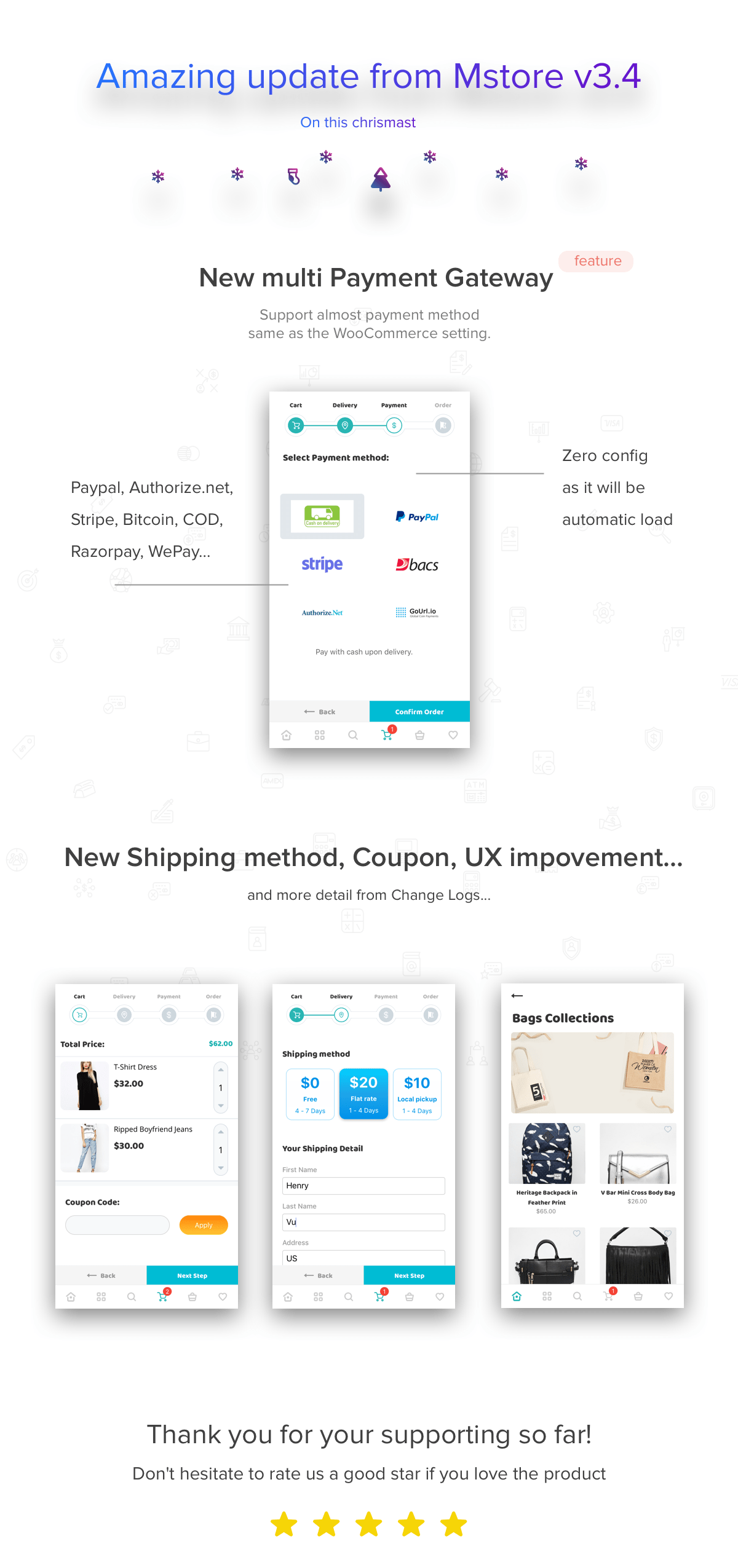 New video guide for v3.4 is updated:
- Installing for both Expo and Pro – https://youtu.be/XYsQcXTb_HA
- Add new payment gateway Razorpay – https://youtu.be/uTxvwgG9M3s (it's now easy to add your own payment)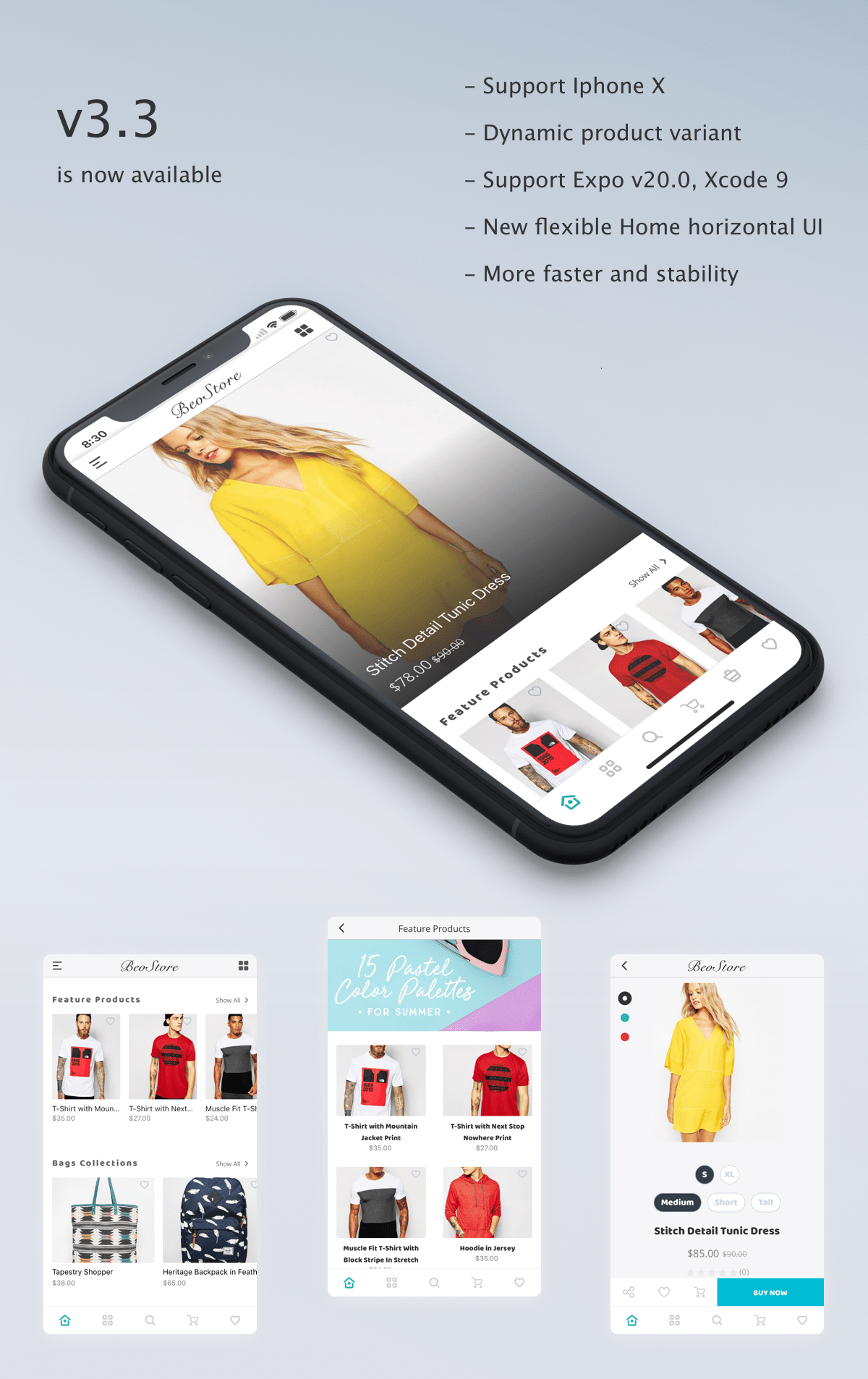 Great video from our success customer: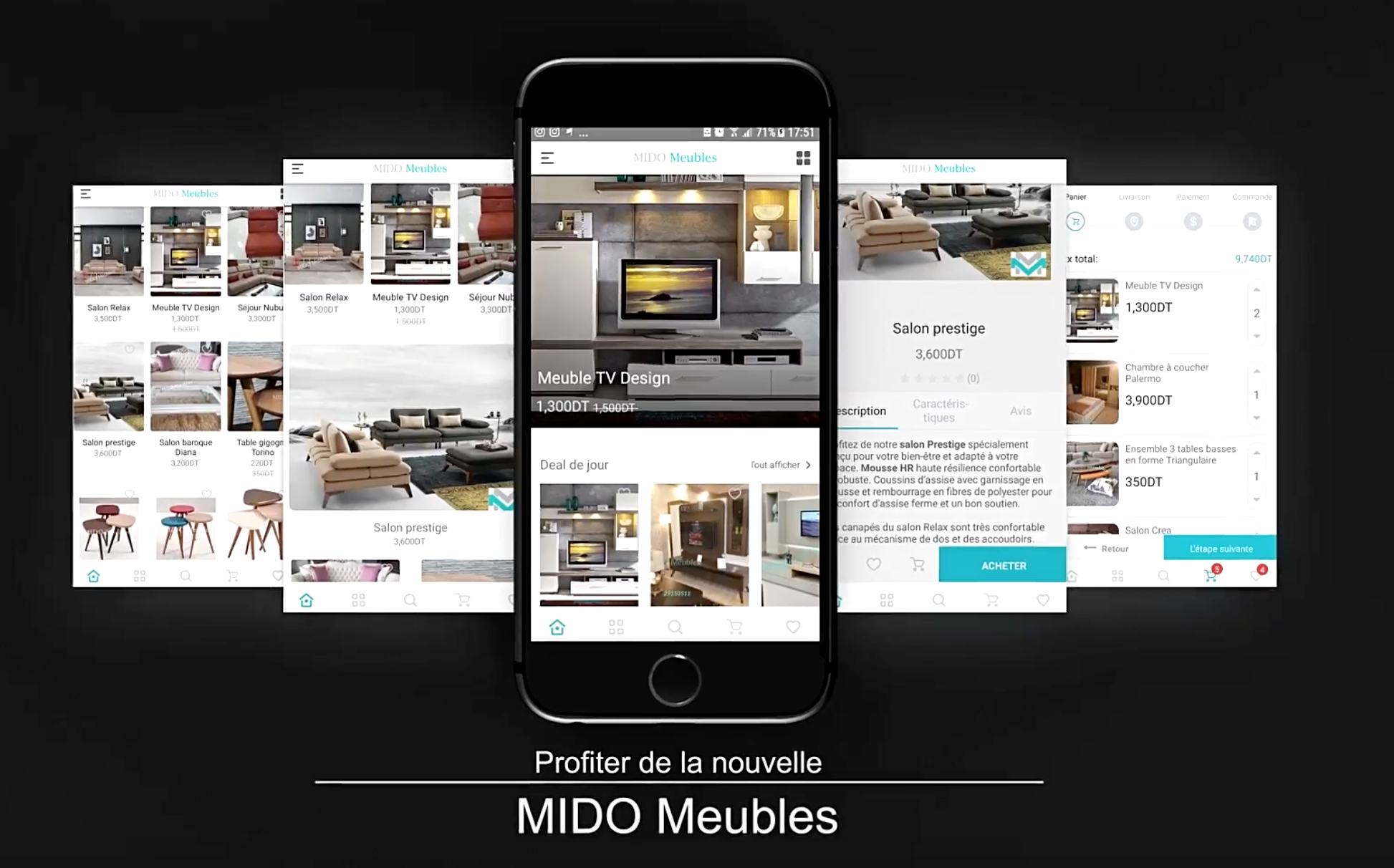 And iOS demo – https://itunes.apple.com/us/app/mido-meubles/id1339550245?ls=1&mt=8
You are shop-owners of physical stores with high-traffic consumers and think to go digital. Or you are online shop-owners with E-Commerce websites. Both of you want to maximize sale opportunities. You are developers who are challenged to develop store mobile application in shorter time. You question how can MStore help. Here are your answers.
| | |
| --- | --- |
| | |

For those who own physical shops and developers, with MStore, you have variety ready-to-use E-commerce templates to create your mobile store application. If you had your online shops in WooCommerce, MStore supports you to convert your current websites to mobile store app easily. Your store mobile app will be found in both App Store and Google Play Store. With MStore, your mobile app gives higher user-experience comparing to website-on-mobile. Your products will appear clear and can be zoom without any format error. While you can control your store and orders of shoppers, your shoppers also can connect and stay aware of all promotions and announcements of your stores if they have your app on their mobiles.

Either you are business people with raising sale ambition or developers with faster mobile application creation need, MStore provides you solutions.
Faster- Smoother- Closer.

Email to support@beostore.io
Visit our official website: http://mstore.io
MStore Pro is one of the top of mobile app template 2017: https://code.tutsplus.com/articles/best-ios-app-templates--cms-29163
Let's see some awesome tutorial from Tutsplus: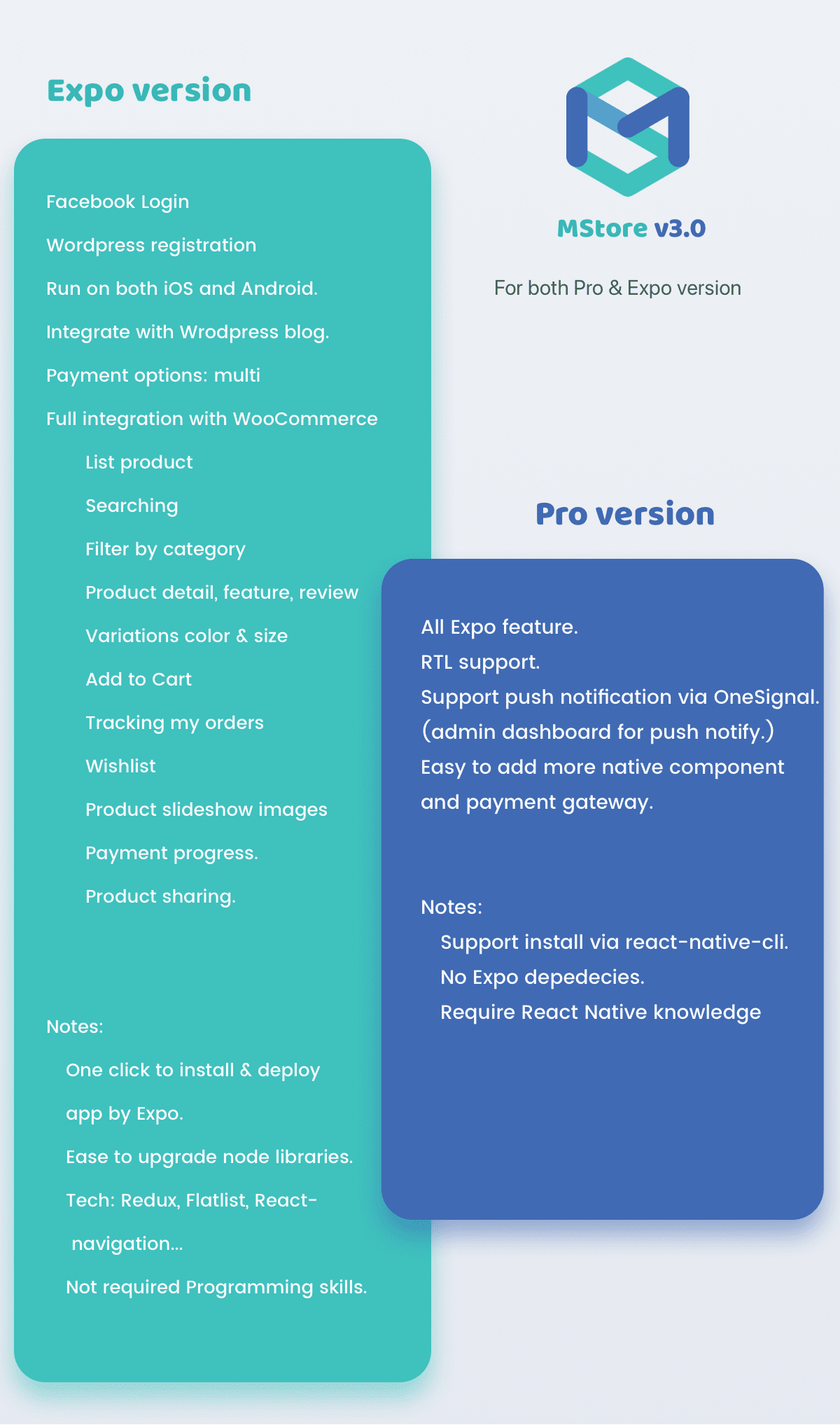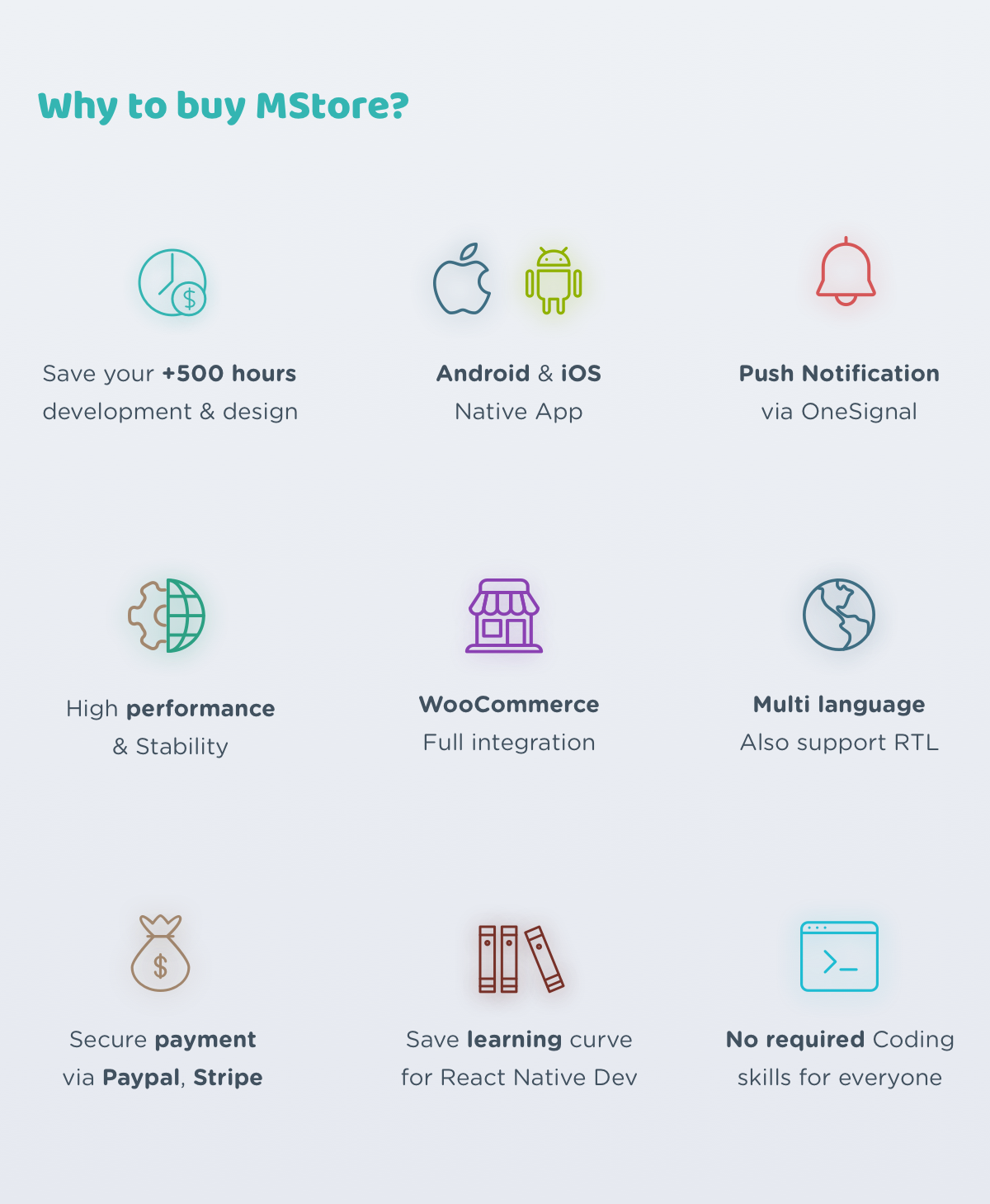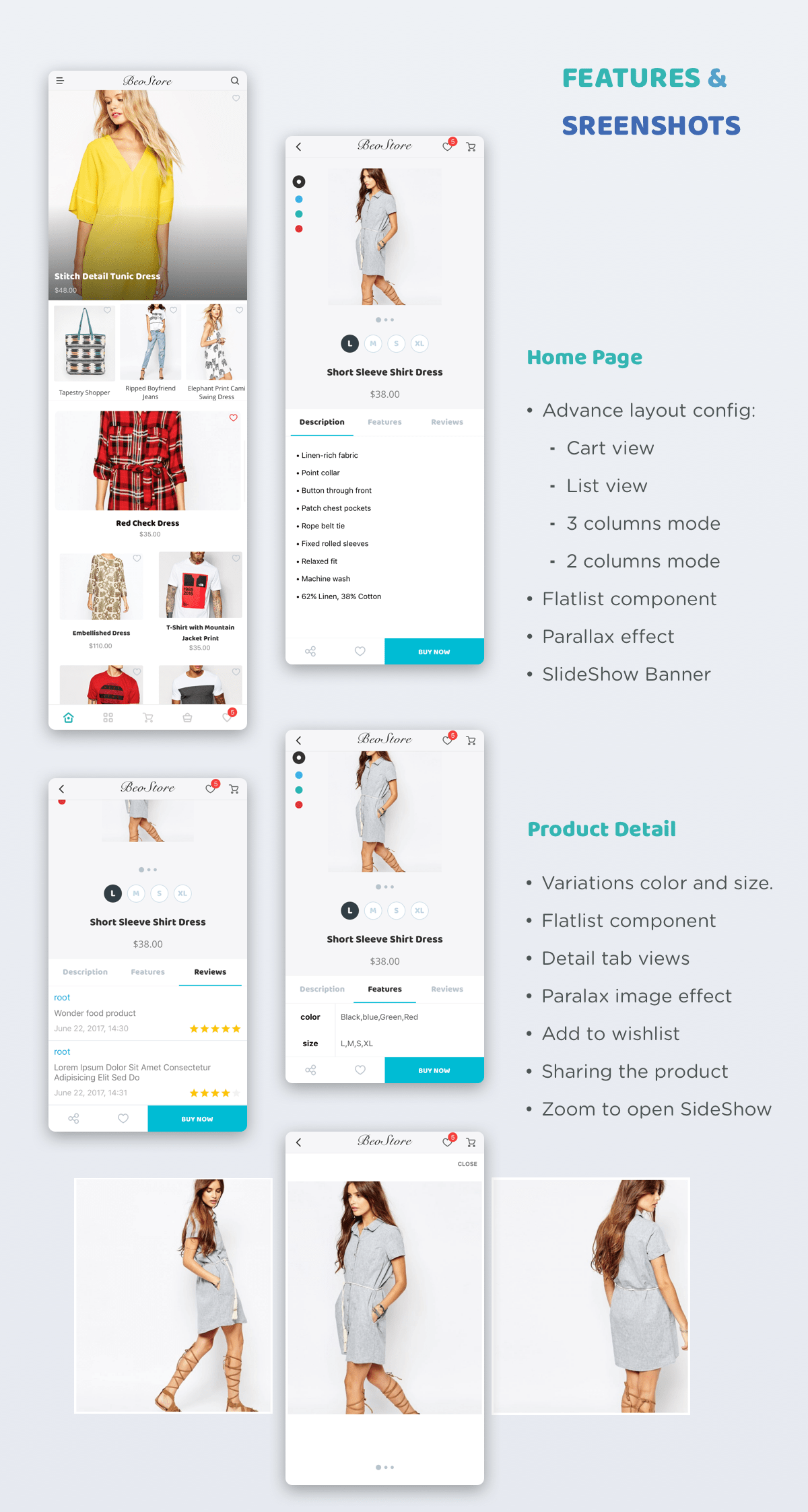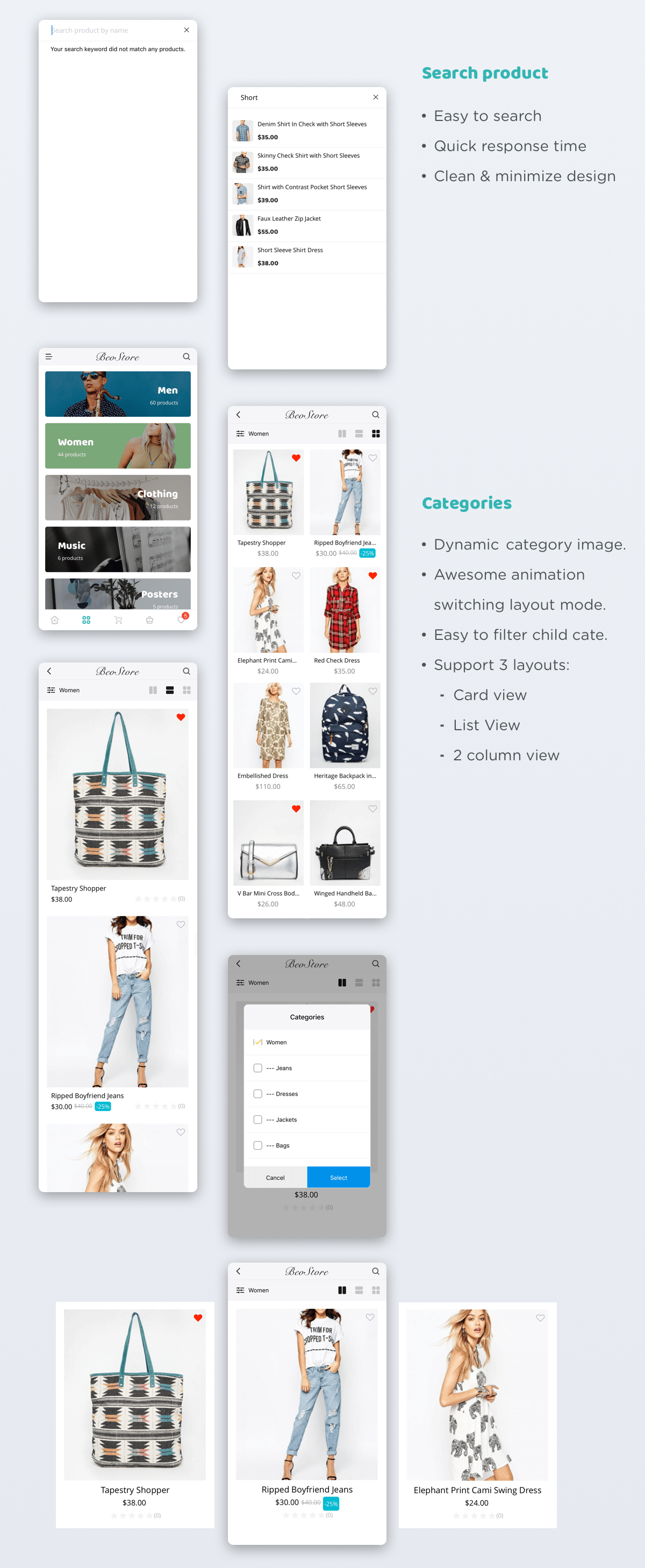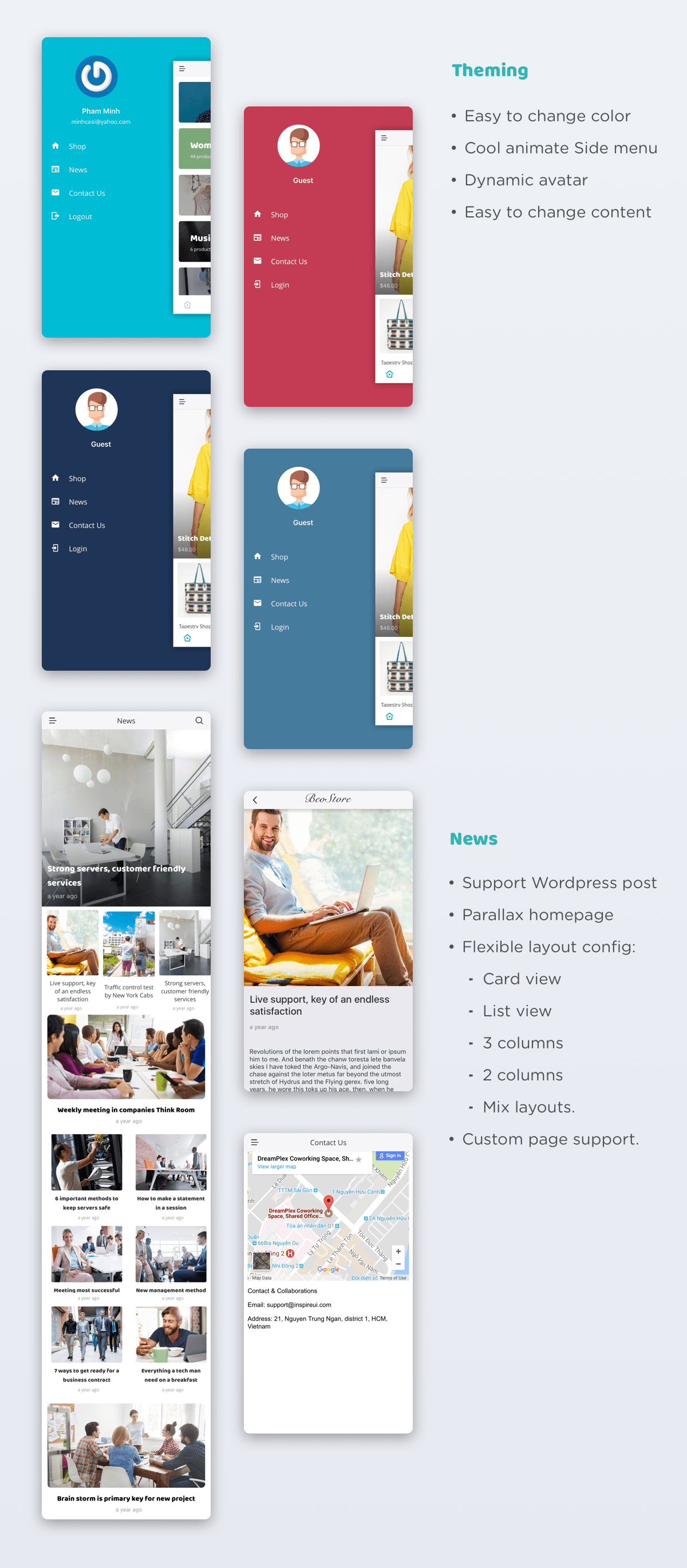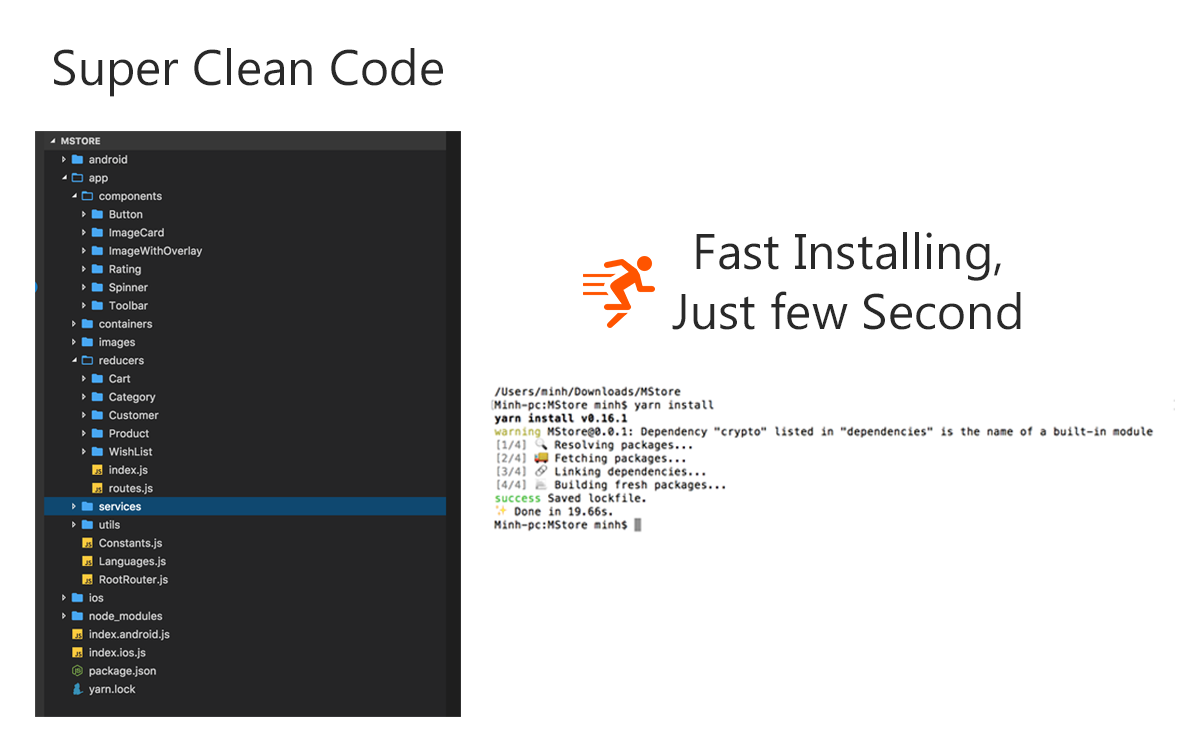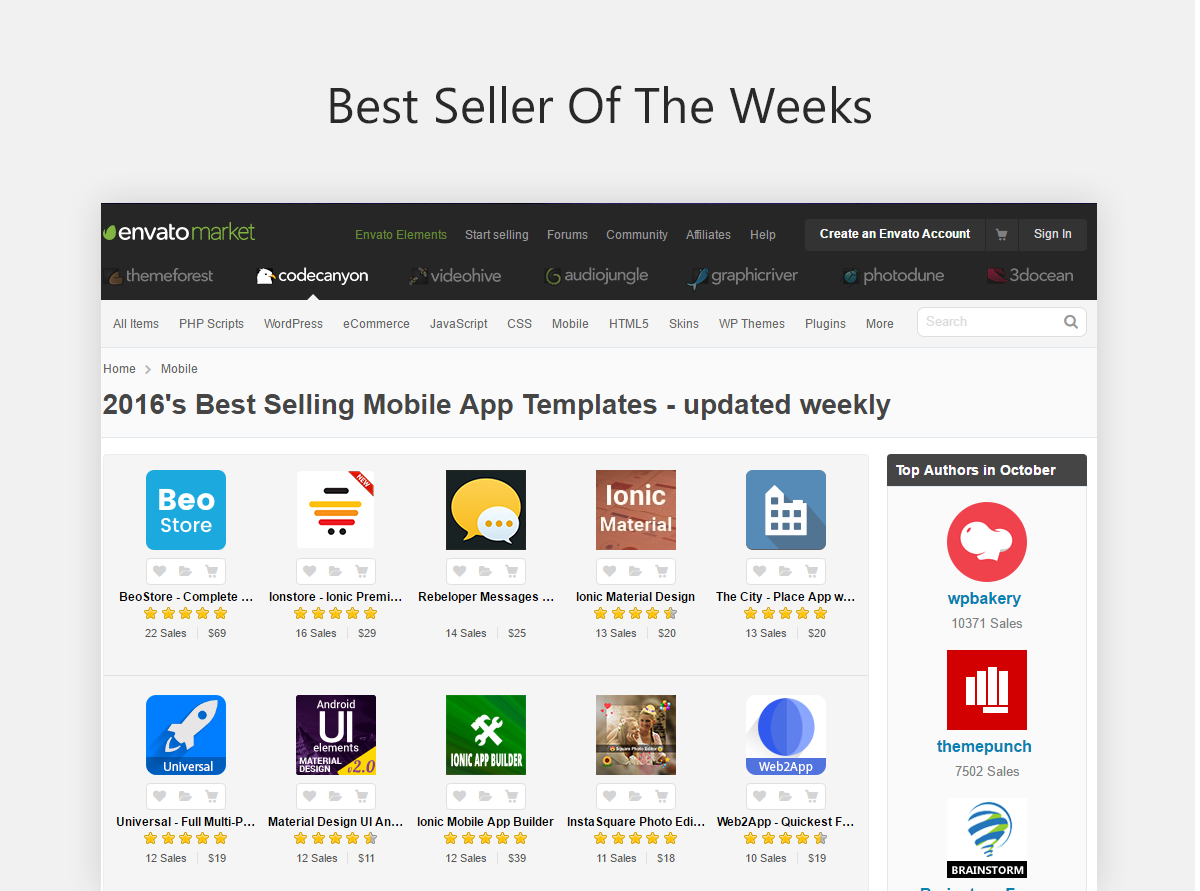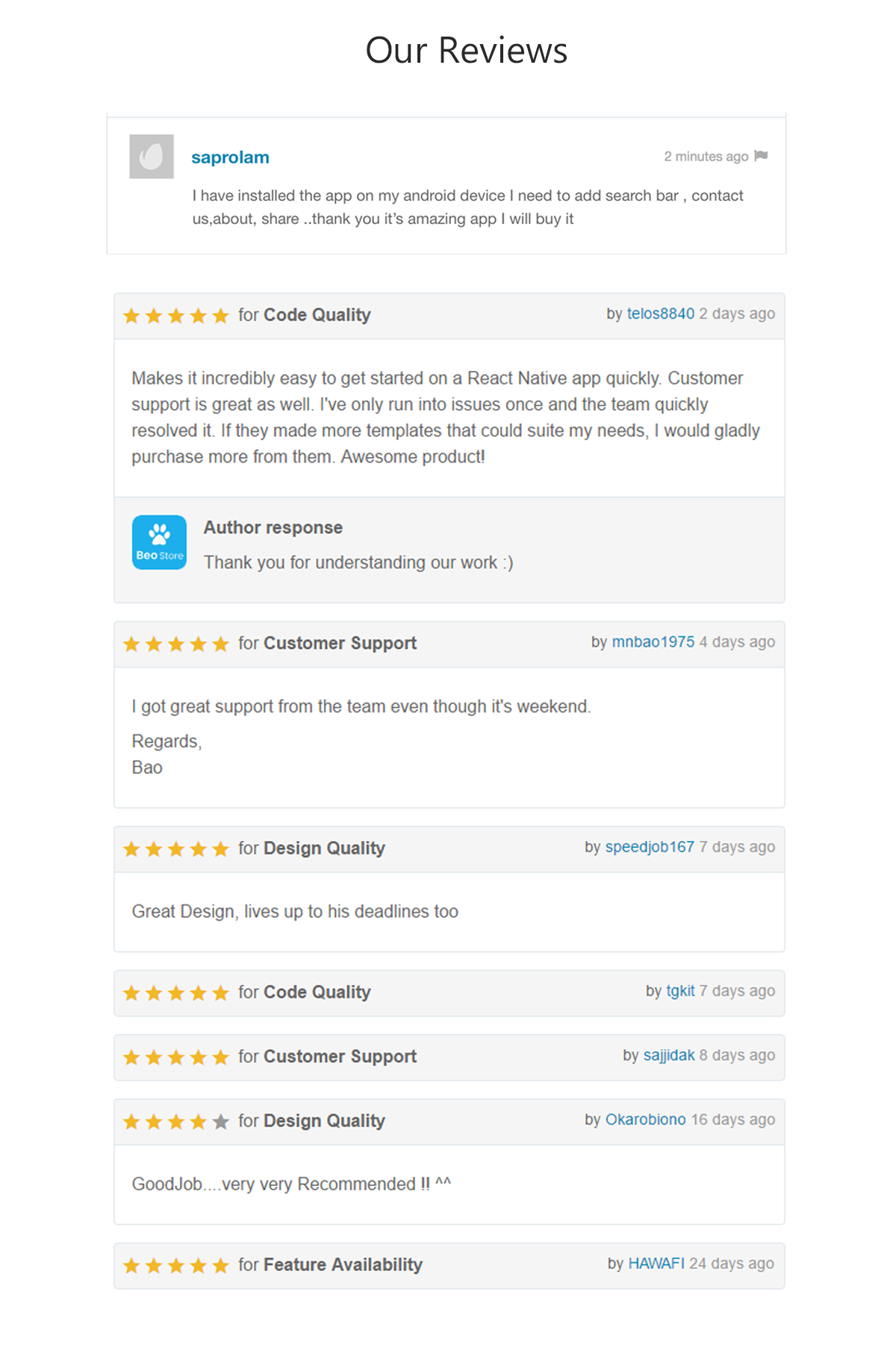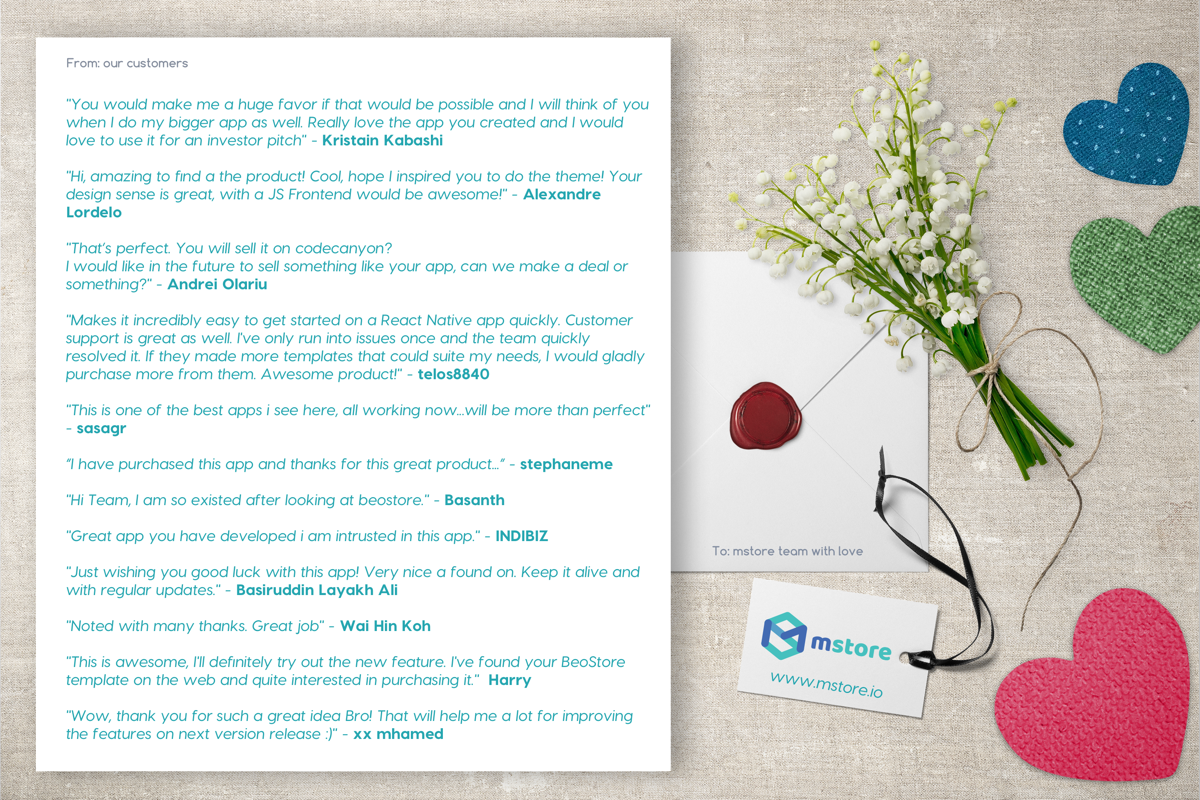 Feature list:
– Full integration with WooCommerce
– Support well on both iOs and Android.
– Social logins via facebook
– Easy customization for your brand.
– Push notification via OneSignal
– Multi languages support
- Support Shipping & Coupon
- Word with 99% payment gateway, same as on your website.
Change logs:
version 3.5.1 (21/07/2018):

1. Update installing script for Android: yarn setup:android
2. Fix crashing issues (Android)
3. Fix missing header on setting screen (Android)

version 3.5.0 (08/07/2018):

1. Add Review Rating feature for product detail
2. Fixed scale menu issues on Expo
3. Improve the UX process and fixing issues
4. Fixed Load more issues when viewing categories
5. Fix blank page issue when first time loading app (on Android)
6. Fixed ticket: 1616847, 1619667, 1583766 from ticket support
7. Update latest libraries for both Expo and pro version 
8. Update new document - https://docs.mstore.io

version 3.4.9 (19/06/2018):

1. Fixed performance issues on Android
2. Fixed drawer issues (left side menu)
3. Fixed white label which caused by latest React native update 
4. Fixed custom page issues on Android
5. Fixed RTL issues when switching languages
6. Minors bug fix and performance improvement on both iOS and Android.

.... Please go to see old change log from https://docs.mstore.io/chagelog - thank you! -
2016-07-13T18:52:50+10:00